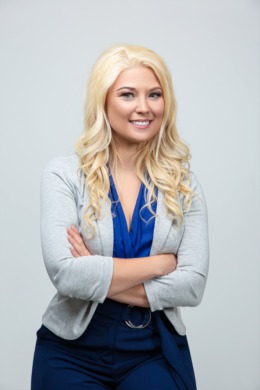 Amanda Taylor is a licensed Realtor® who loves to work with and help people. She knows the process of home ownership can be a confusing and stressful road, and the job can range from educator to counselor and everything in between! She has more than a decade's' worth of experience working with people and honing the art of communication and connection.
Amanda obtained her Real Estate license in 2016, and by 2017 she had become a Million Dollar Producer. She is a member of the National Association of Realtors® as well as the Greater Nashville Association of Realtors®. Amanda has worked with everyone from first-time home buyers to savvy real estate investors. She holds a Bachelor of Business Administration in Music Business from Belmont University.
Amanda is originally from Fort Wayne, Indiana and moved to Nashville because of her passion and involvement in the music industry. She is the lead singer and one half of her mother/daughter duo, "The Mama Tried" band, in which her mother plays lead guitar. Amanda is fortunate to have found two careers she loves and is passionate about. One does not take away from the other, they both go hand in hand to motivate and drive her. 
Amanda is honored to help each and every client she gets and knows the value of commitment, honesty, integrity and dedication. Call her today for your real estate needs! 
Click on the Youtube icon (to the left in the contact info) to watch Amanda's Music Video!!  
She wrote and recorded a parody of Miranda Lamberts "House that Built Me."