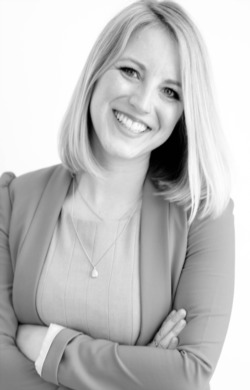 Ashley's outstanding character, work ethic, and an unwavering motivation to serving the people is what makes her a top tier agent in this industry!
Ashley enlisted in the U.S. Army Reserves from 2005 - 2013 and was deployed to Kuwait in 2008/2009. Upon her return, she received her undergraduate degree in 2011 from AIB College of Business in Business Administration and Leadership and went on to receive her Masters in Business Administration in 2018 from Upper Iowa University.
Her background in Financial Planning/Investment Management and Business Consulting is where she truly put these talents to the test when she owned her own consulting firm. In addition to this, she also worked in Human Resources with a focus on retirement transitions and employee benefits. 
Some of Ashley's favorite things to do are to host and educate, and in the time we've known her, we can wholeheartedly agree. If you're looking to list or buy, "Recline with Ashley" today! 
Testimonials
This is a long overdue review. Ashley is seriously the best. She worked tirelessly to find us the perfect home. It didn't matter how far the homes were from each other. She showed them all. For three weeks we drove all over Nashville and the surrounding areas to find the perfect match. Ashley was honest, available, and hardworking. She never pushed or seemed annoyed with me. She was knowledgeable and patient. I was a first time homebuyer and Ashley was able to make me feel comfortable and guide me through the process. She kept in constant communication with me and the mortgage company. She answered every question and literally held my hand throughout the entire process. We even closed in 21 days! I seriously couldn't have picked a better realtor.
Shonie L
Ashley made the home buying process a literal DREAM. During the house hunt Ashley drove an hour day after to day to show me any house I wanted to see and also some she noticed had just popped up. She was so flexible, and it allowed me to get the house of my dreams. Once I found the house I loved most she kept in constant touch with me and my loan company. All of my fears of buying a home were put to rest while working with her. I was able to get in touch with her any time I had a question. Most of the time she answered my questions before I even knew I had them
I closed on my house in 20 DAYS. Everything flew by, and there was not one single hiccup during the entire process. Ashely is extremely knowledgeable, personable, flexible, hard working and is such a go-getter. I highly recommend working with Ashley for any realty needs.
Kaitlyn G
We couldn't have purchased our new house without Ashley!! My hubby was a first time home buyer and a veteran using a VA loan. Ashley a veteran herself was full of helpful information from the very beginning and made sure each step of the process stayed on track. We had a couple odd challenges pop up, one with the sellers and then the lender. She handled everything quickly, professionally and we even got into our new home two days ahead of schedule. I can't recommend Ashley enough, she was great!!
Stephanie B